Blog
A day in the life of a Support Developer (Ali)
Looking to work at Totally as a support Developer? Check our Careers page.
Curious what it would be like to work at Totally? Over the coming months we will take a look at all the different jobs here at Totally and hear from our staff exactly what it's like to live a day in the life of their job.
---
Can you tell us about yourself and your role at Totally?
I'm Ali, a recent graduate of Computer Science from Brunel University. I moved to London soon after graduating, with the hope I'd find a job in web development; I have now been working at Totally for six months. I've had a strong passion for mobile application development since I can remember and university really strengthened this passion for me as I found it to be the module I enjoyed most.
What would you describe as a typical day in the office?
As soon as I come in I make sure I get my daily caffeine fix with a cup of coffee. Next I open up the online platform which our support team use called 'Zendesk'. Zendesk is a cloud-based customer service platform which includes ticketing and customer support features. I will then have a multitude of projects and support tickets which I have to juggle between – my first objective is to focus on what project to prioritise and the best way to approach this. I have to make sure that I'm available to talk to our clients through Zendesk or over the phone about any problems they may be having or any new features they are requesting.
As a support developer I must ensure I'm always monitoring the support queue along with the rest of my team, however while doing this I'll be working on my own individual projects; for example I am currently building a website for one of our clients, the Commercial Bar Association. As well as this I'm working on microsites for some of our existing clients. Besides my intense work schedule, I'm currently involved in a fierce table tennis competition with my colleague, Joao, so that is definitely a big part of my day – although I am unfortunately losing.
What made you want a career in web development?
I started programming when I was around 11, mainly creating online games, which – as you probably know – isn't the way most 11 year old boys spend their free time, but for some reason I really took an interest in it and it became my favourite hobby as a young child. I never lost interest in it as I then decided to pursue it as a career. After graduating from university I knew all I wanted was to be at the forefront of new web technologies.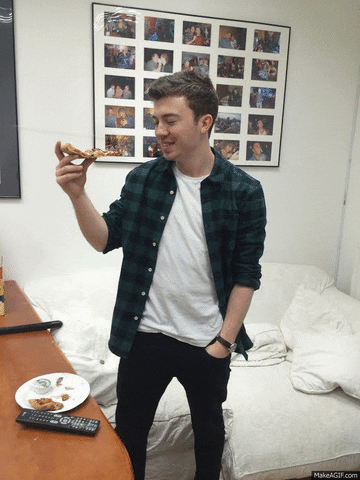 What would you say are the main skills one needs to become a support developer?
Well there are probably too many skills to list; however, a few that come to mind would firstly be communication skills, because all the work we're doing is evidently for our clients and we must ensure we understand and meet their needs, be this over the phone, in person or just simply via email. I also think one would need to be able to adjust quickly and have the ability to break down complex problems. Additionally, it's important to find the right balance between learning and teaching. I've been here for six months and I'm still learning new things each day, even from those who may have less experience; likewise they will often look to me for advice, which I am more than happy to give.
Finally, I can't promise it will be like this at every software development company, but here you have to know how to handle your alcohol in any social situation; a key skill that I wish someone had taught me before committing to this position. But who doesn't enjoy being the office lightweight, right?
What would you say you most look forward to about coming to work?
This sounds very cliché but I'd be lying if I didn't say that one of the things I look forward to is definitely seeing my colleagues, along with all the other fun parts of the office, like the free beer and the Pizza Friday. On a more professional note, I tend to get excited about what challenges I will be faced with. As a developer, every day is different, you work with different people, different projects and different clients so it's actually a fairly satisfying feeling to encounter a variety of different activities each day and something I really look forward to.
What part of your job do you find most challenging?
As I said earlier, it's not always easy to just choose one thing as every day brings new challenges, but on a general note it is always difficult to alternate between support tickets and other projects. I'm finding the more experience I get, the easier it becomes. However, sometimes it can feel like there isn't enough hours in the day to do it all! I've always been pretty good at managing my time, so it's definitely something I'm working on and feel like I'm getting better at.
Is there a project you've worked on and are particularly proud of, if so what is it and why?
Yes, my current project. This is my first responsive mobile site which is something I've really wanted to work on for a while and it's great because it's really challenging, which also means I'm increasing my skills in that particular area of the job. I'm also enjoying it as I'm working directly with the designers; I'm getting feedback from them and my supervisor which is very beneficial to me.
If a new person was to join the support team what advice would you give them?
First and foremost I'd say to be yourself. My second piece of advice would be to listen 80% of the time and talk 20%; you'll find that the more you listen, the more you'll learn. This office in particular is full of very knowledgeable people, so I say speak up if you don't understand something, add input when and where you can and of course spend as much time as you can learning from the people around you. On a more personal note, I'd definitely say interact with your colleagues as much as you can, partake in work outings and always ensure you get the right balance between work and fun.
---
Like the sound of being part of the support team at Totally? We've often got roles going, check our Careers page.